15 things I loved in 2022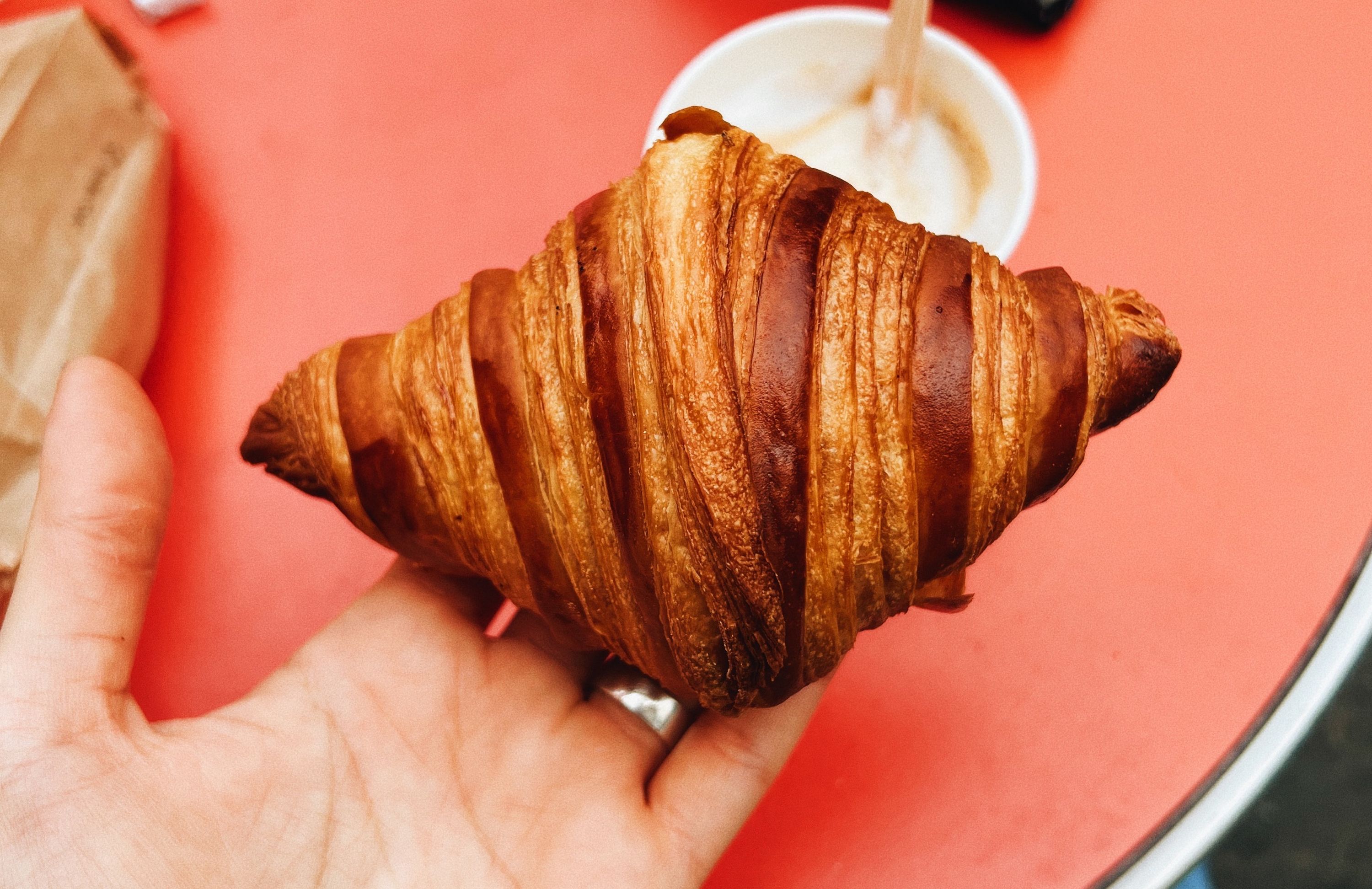 A croissant from La Maison d'Isabelle
This french electronic playlist I used to practice my listening and speaking skills.
A daily gratitude practice. In the mornings I journal all the things I am grateful for, from the mundane to the extraordinary. Later in the year, by my therapist recommendation, I started to include what I was proud of. It helps me to maintain a positive perspective and to feel more appreciative of everyone and everything around me.
Floating through the ancient Mayan canals of the Sian Ka'an Biosphere Reserve in Mexico. This was probably one of the best experiences of my life. Don't miss it if you're ever near Tulum.

"

Conserve la calma" as new mantra, taken from the first step of the emergency signals all over Mexico.
The first images from the James Webb Telescope.
I bought this 25mm F1.8 lens for my digital camera. I've had a 45mm 1.8 for a while and it's wonderful but I mostly use this camera when I travel and sometimes you just want a nice wide shot. Here's a few photos of Oaxaca that I took with it.
Fayer and Quini in Madrid. Everything at Casa Bigote in Sanlúcar de Barrameda, The croissants of La Maison d'Isabelle in Paris, and the memelas of Doña Vale in Oaxaca.
Mezcal Margaritas
All things butter and this chocolate chunk cookies recipe.
Hunee at Paraiso Festival, the Yeah Yeah Yeahs at Primavera Sound, and all of these songs.
Everything, Everywhere, All at Once.
The Bear (

S1

), Severance (

S1

), Euphoria (

S2

).
The Anthropocene Reviewed, How to be Perfect, Tomorrow, and Tomorrow, and Tomorrow.
The noise cancelling feature of the AirPods Pro.
Things, Obsidian, BeReal.
---
Date
January 2, 2023
---
---